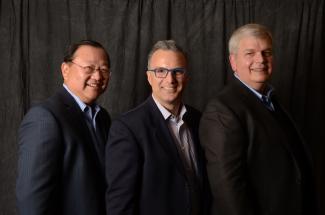 A Special Message on the Markets, The Fed and Inflation
All of us who have filled up our cars recently have noticed the very real impact of inflation. Last week the latest CPI data showed that overall prices are up 8.6% from a year ago. This is the fastest pace of inflation in 40 years. Investors are alternately worried that the Fed will not be able to tame inflation, on the one hand, and that their efforts to tame inflation will trigger a recession on the other hand.
Yesterday's sharp upturn evaporated today as financial markets continued to struggle amid worries about inflation and the threat of a recession. In the US, all the major stock indexes opened sharply down as investors continued to absorb the Federal Reserves' somewhat surprising .75% rate hike announced yesterday. The S&P 500 closed over 3% down today. Across the globe, foreign markets showed a similar trajectory, with the European STOXX index falling over 2% and the Hang Seng index in Hong Kong down a similar amount.
With the stock market tracking near 12-month lows, fixed income yields soaring, and what seems like a continuing stream of bad news, a certain amount of anxiety is natural. However, as investors it's important to do our best to remove emotion from our decision-making and keep the events of the day in context. Threats to the economy are real, and we believe the chances of a recession have increased in the past few months. At the same time, recession is not guaranteed, and early signals from the housing industry, the Purchasing Manager's Index, and other indicators suggest inflation may be at or near peak. Forecasts by the Fed and many economists suggest inflation will decline as the year progresses and into 2023, and that the US economy will grow at a reasonable pace.
Regardless of which way the economy trends, we expect continued volatility as new developments emerge hour-by-hour. In this environment, maintaining a well-diversified portfolio that reflects a suitable amount of risk for you is the best strategy.  As we've said before, the current environment creates opportunities to be taken and risks to be avoided. That said, here are some actions we are taking as we navigate the current market environment:
We continue to review client portfolio allocations every day and rebalance when needed. Increasing interest rates and declining equity valuations change the investment landscape. By reviewing allocations daily and buying or selling holdings as they grow or decline out of their target range, we take advantage of opportunities to harvest investments that now hold value and purchase investments that become under-priced. Rebalancing also keeps portfolio risk on target.

We will continue to review portfolios for tax-loss harvesting opportunities. Recently, by selectively selling positions that have lost value, we realized substantial tax benefits for clients with taxable accounts.

Over time, we will also continue to look for opportunities to buy investments "on sale."

We are reviewing financial plans to ensure that client financial goals are on track, and we will recommend adjustments where appropriate.
As always, we encourage you to avoid making decisions based on fear. This week's stock market roller coaster is a good example of the rapid changes we often see during stressful times, and behavioral finance research teaches us that we tend to make bad decisions during periods of heightened emotion.
If you feel uncomfortable about your investments, please talk to us. We are happy to review your plan and your risk tolerance using Riskalyze and other tools.
As always, if you have concerns or questions about the markets or your portfolio, please don't hesitate to contact us.