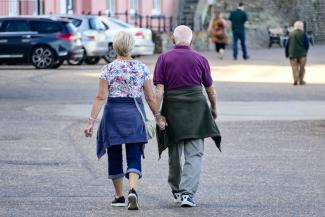 For Some, Retirement Minus Kids is a Plus
According to the University of Michigan's Health and Retirement Study, 18% of Americans aged 50-59 have never been parents. A notable percentage of affluent baby boomers are retiring childless and happy, and sometimes in a better financial position than their peers with families.
Retiring affluent and childless has a potential upside. A solo retiree or two-career couple may have amassed significant retirement savings or net worth, having had to devote less annual income to the expenses of raising a family. The potential downside? No children to share your life with.
Before retirement arrives, childless couples and singles should consider creating a will and putting a durable medical power of attorney in place, perhaps allowing friends, siblings, or nephews or nieces to become part of the network of people who might help take care of them or make medical decisions on their behalf should the need arise. As they enjoy their retirements, they should also give some thought to the eventual destiny of their invested assets, their creative or intellectual property, and their legacies. Working on a meaningful legacy may contribute to a satisfying and meaningful retirement.3
---
3. Next Avenue, December 9, 2020
This material was prepared by MarketingPro, Inc., and does not necessarily represent the views of the presenting party, nor their affiliates. This information has been derived from sources believed to be accurate. The publisher is not engaged in rendering legal, accounting or other professional services. If assistance is needed, the reader is advised to engage the services of a competent professional. This information should not be construed as investment, tax or legal advice and may not be relied on for the purpose of avoiding any Federal tax penalty.