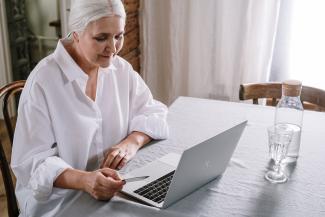 Most Americans Think They Will Work In Retirement
A life of leisure? That may not be what retirement looks like for baby boomers and Gen Xers—and in fact, it may not be what they want their retirements to look like. Market research firm Ipsos surveyed more than 1,000 U.S. adults earlier this year, and found that 54% of participants believed they would work at least a little during their retirements.
Sixty percent of Gen Xers (those born during 1965-80) held this belief, along with 59% of boomers (those born during 1946-64). Forty-nine percent of millennials also held this perception (the survey defined millennials as Americans born during 1981-96). A significant percentage of those polled looked at the possibility of working in retirement as a plus, rather than a minus: 56% felt that it would be good for their mental well-being to keep working, and 40% believed the income could provide them with more household economic stability in case of volatile unexpected expenses or turbulence in the financial markets affecting their investments. The pollsters also asked which of two possibilities respondents would choose: being totally debt-free, or being able to save more for retirement while carrying some debts. Fifty-five percent of the respondents said they would take the second choice over the first.1,2
---
This material was prepared by MarketingPro, Inc., and does not necessarily represent the views of the presenting party, nor their affiliates. This information has been derived from sources believed to be accurate. The publisher is not engaged in rendering legal, accounting or other professional services. If assistance is needed, the reader is advised to engage the services of a competent professional. This information should not be construed as investment, tax or legal advice and may not be relied on for the purpose of avoiding any Federal tax penalty.
CITATIONS.
1 - InvestmentNews, September 3, 2020
2 - CNBC, September 3, 2020