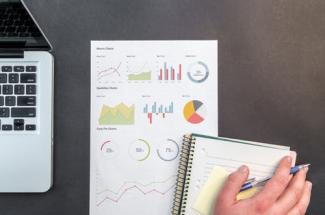 Is Financial Health a Factor in Your Overall Health?
Data from a newly released Harris Poll of more than 1,000 U.S. workers suggests that a majority of pre-retirees might answer "yes" to that question. Sixty-six percent of respondents to the poll identified their financial health as a component of their overall well-being. In fact, financial health ranked up near physical health (74%) and mental health (70%). Fifty-seven percent of those polled saw a relationship between all three factors, holding the opinion that their money, their lifestyle, and their health were integrated holistically, with each factor impacting another.    
Interestingly, 75% of those polled reported that their financial goals and strategies had changed within the last five years. Three-quarters of the respondents also said that they were striving for "financial independence" as well as retirement. Eighty-two percent of the 1,007 respondents said they believed there is no "single path" or cookie-cutter strategy toward retirement, and 88% believed that retirement looks different for everyone. Eighty percent felt that the traditional idea of a work-free retirement has become obsolete, and 56% felt that their financial future would differ from their parents and their children.1,2
---
This material was prepared by MarketingPro, Inc., and does not necessarily represent the views of the presenting party, nor their affiliates. This information has been derived from sources believed to be accurate. The publisher is not engaged in rendering legal, accounting or other professional services. If assistance is needed, the reader is advised to engage the services of a competent professional. This information should not be construed as investment, tax or legal advice and may not be relied on for the purpose of avoiding any Federal tax penalty.
CITATIONS.
1 - BenefitsPRO, June 15, 2021
2 - Franklin Templeton, June 14, 2021